Tell your story and leave a legacy to share with family and friends.
Through a lifetime, personal keepsakes accumulate. These keepsakes hold valuable memories that need to be  preserved - not only for one's own enjoyment but to share with future generations.
The Life Chest™, together with BeRemembered.com®, is the first all-inclusive legacy product that serves as a time capsule to share both tangible and intangible memories and written accounts with family and friends.
The Life Chest™ is an heirloom quality chest to hold all of your keepsakes. It accompanies families and  individuals through every phase of their life - from a major milestone to the most intimate memories. All of life's moments can be kept in The Life Chest™ and  linked to BeRemembered.com®, a free online  community where you can record and share how you want to be remembered.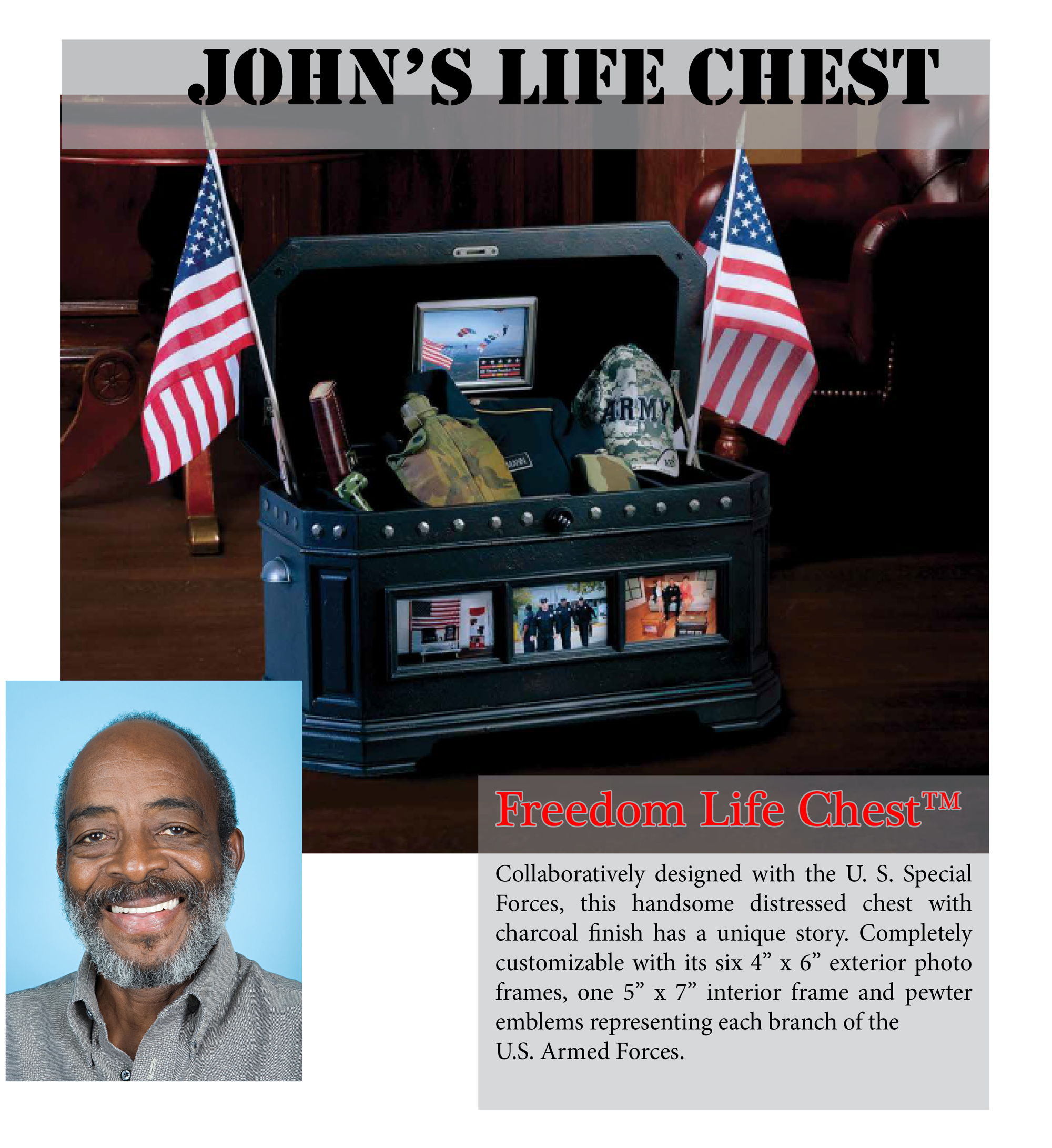 John is a small town business owner and served in the Marine Corps in Vietnam. Wounded in the war, he was awarded The Purple Heart. Now retired, John enjoys spending time on his Virginia ranch with his wife Catherine. Every Christmas their six grandchildren come to visit, and it's become a family tradition to go through Granddad's Life Chest after dinner. John never really told them much about his time in the service. So he recorded those moments on BeRemembered.com® because they were important events in his life that defined him.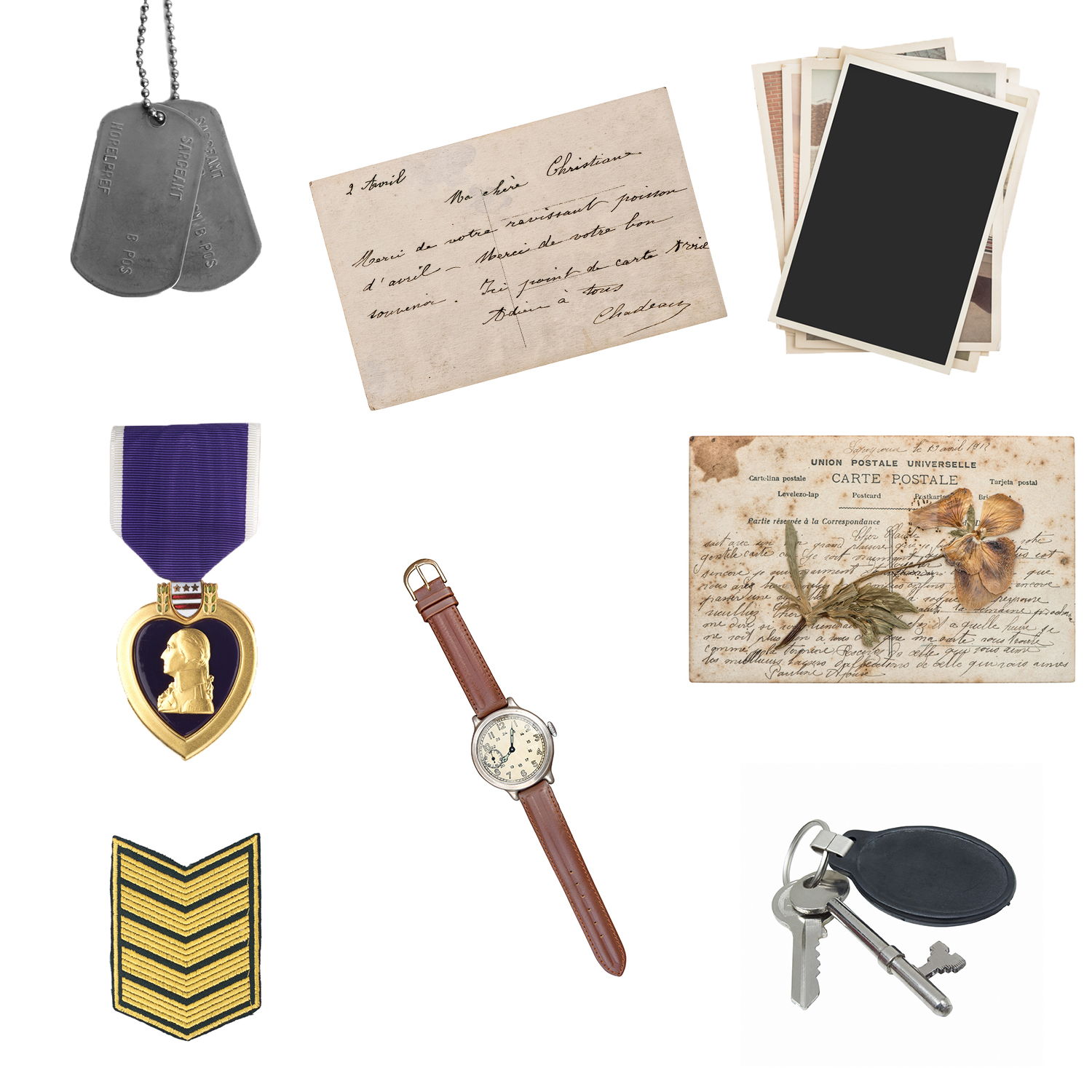 Contents
•    Key-chain from his first car
•    His father's watch
•    Dog tags
•    Letters from his wife she sent while he was serving
•    Sergeant Chevron
•    Purple Heart
•    Photos of Vietnam and men from his unit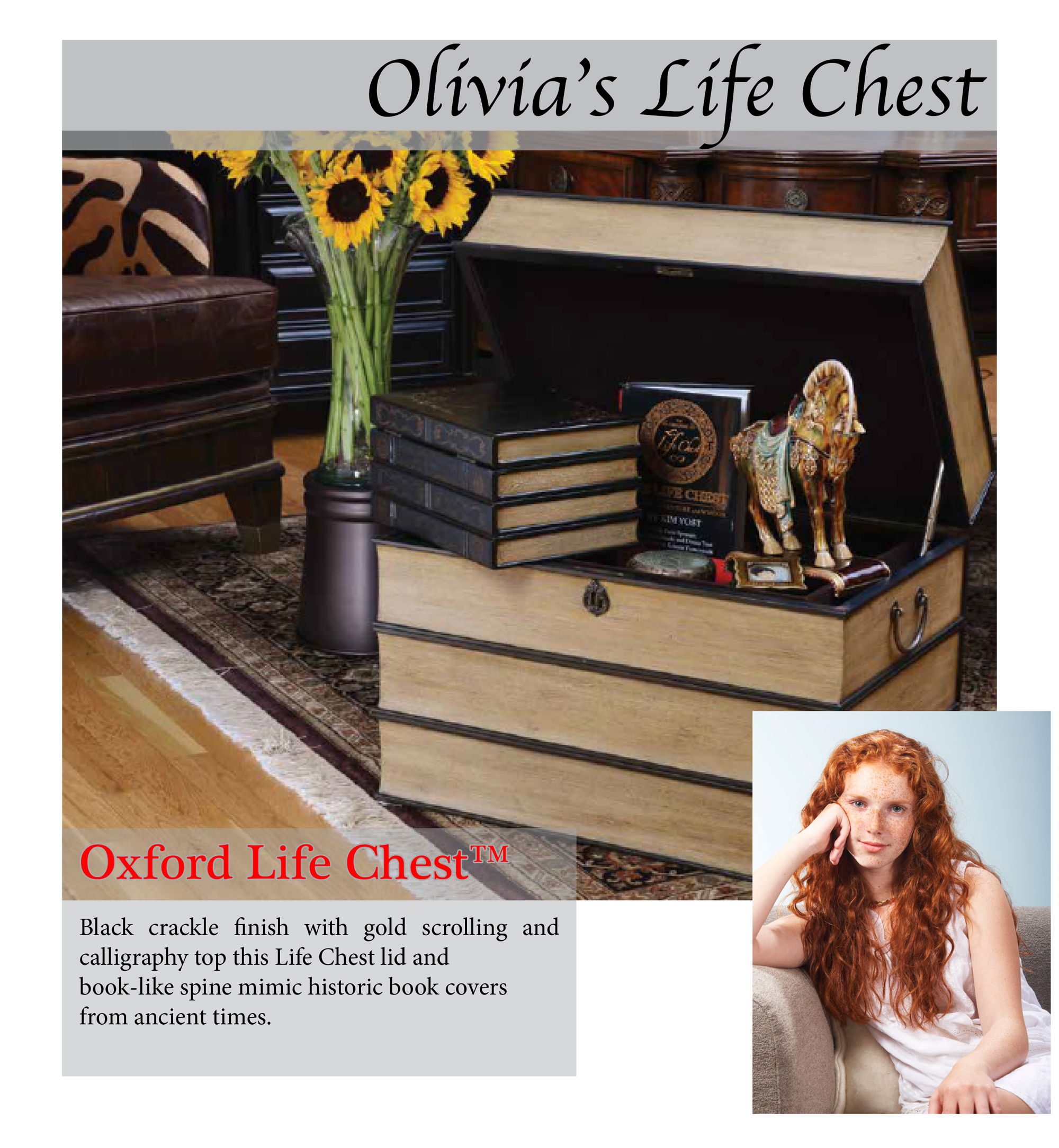 Olivia is a third-year geology student at the University of Michigan. On her eighteenth birthday her family gave her the Oxford Life Chest to take with her to college. Olivia is proud of her Irish heritage, enjoys rock climbing and loves going to music festivals. Olivia started a Bucket List on BeRemembered.com® to serve as a list of goals and thought it would be a great motivational tool for living her life to the fullest. She saves items from her list in her Life Chest™ and celebrates her accomplishments by telling her story in My Timeline on BeRemembered.com®.
Contents
•    Family Crest
•    University of Michigan acceptance letter
•    Collection of gemstones, crystals and rocks
•    Family recipe book
•    First pair of Irish dance shoes
•    Claddagh ring
•    First carabineer
•    Box of photos